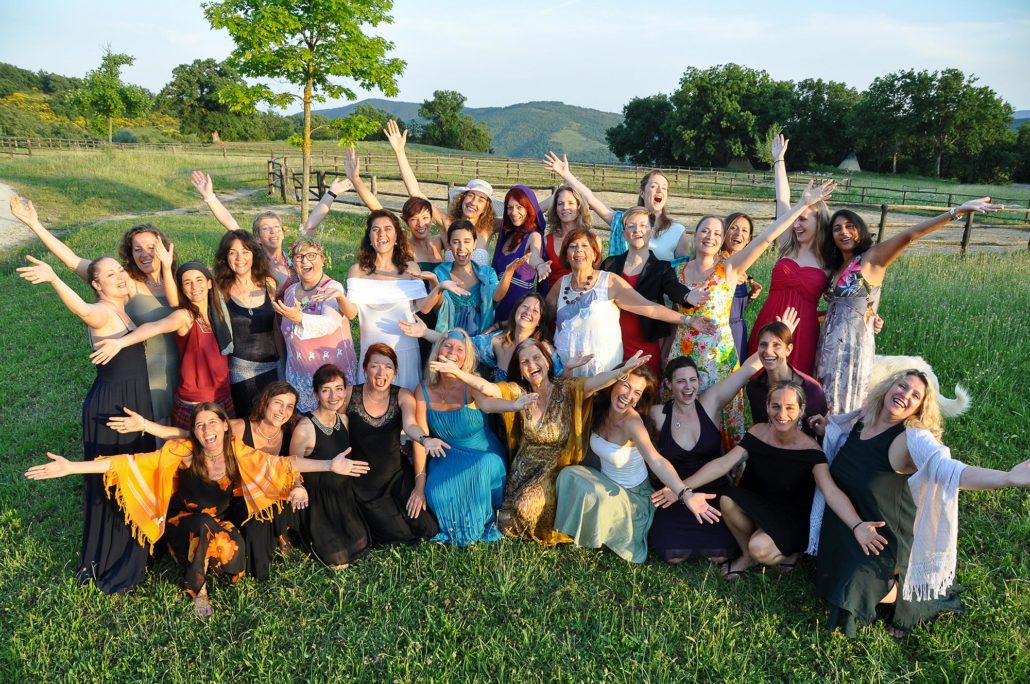 Experience two days in the women's circle, a very special retreat, designed by women, for women and with women. An experience that takes "being a woman" back to long forgotten places.
This 2-day retreat is an introduction to applied female alchemy and opens the first three gates of the Donna Divina Initiation. They are the most important portals and every woman on this earth must pass through them in order for HER to shine again.
26 – 27 September 2020

Donna Divina – Female Freedom – the experience retreat for women
Date:
14th – 16th May 2021 in the Goddess House, Glastonbury

A hot invitation for you …
The first ever Donna Divina retreat in the english-speaking world, in sacred surroundings, is for women who
want to be free in this life
are curious about the female way of living
want to feel female energy in their body as bubbles of joy
have a feeling that something is missing, yet can't put their finger on it
feel their purpose in life, but can't live it
often feel overwhelmed (by external circumstances, people, situations, world events, etc.)
feel the calling to go through the first 3 gates of the Donna Divina Initiation
If you feel the call to come, I'd love to connect with you. More info here.
You can book a free 30-minute chat with me here