The Ancestor Recovery Course from 28 – 31 October 2023
I invite you to go on a 4-day journey of deep inner work for yourself and your ancestors, offered as a home study course.
Over the Halloween weekend, when the veils between the visible and invisible worlds are at their thinnest, you will be gently guided for 4 days through simple, deep rituals to heal the connection with your ancestors and step into your sovereignty.
This course is for you if you
know that your ancestors have suffered trauma, hardship, hunger, birth problems, war, betrayal etc. that you have inherited into your DNA.
want to be fully embodied in your feminine power but feel haunted by trauma or stuck in old patterns.
feel a deep longing to heal your relationship with your mother and grandmothers, but it feels so huge that you don't know where to start.
see patterns in your life, such as codependency, martyrdom, betrayal or abandonment.
feel you have inherited a culture that does not honour the earth and you feel disconnected from the true wisdom of your ancestors' culture.
feel uncomfortable in your body or sensuality, or not quite "at home" in your own skin.
wish to let go of negative patterns and limiting beliefs associated with your ancestors, parents and childhood.
wish to tune into, celebrate and honour your ancestral lineage.
desire to connect with their support for the future.
desire to listen to their wisdom.
wish to connect with the souls of deceased, stillborn or aborted children.
wish to complete any unfinished communication.
4 powerful days:
28th October – create a living altar for your ancestors to honour them,
29th October – have a guided session to cut the old strands that are holding us back. We have a lot of unconscious energy carried within us from our ancestors. This is like a spring cleaning.
30th October – perform an ancestral blessing ritual to receive blessings and also to send them.
31st October – make reconciliation with the death aspect within ourselves, with our dark goddess and with breath work to give birth to the new that wants to arise through us.
We will all be ancestors one day and if you do this ancestor work it will not only benefit you but your future generations because you will not pass on the trauma that is in you.
I honour you for walking the path of healing. I know you have gone through so much to get here. And if you feel the call to go deeper, then this is for you.
Experience a shift in the flow of your ancestral lineage by doing this work. And by doing it, you allow yourself the support that is available to you from beyond the veil to propel you forward and transform you even more into your soul essence.
You will receive
daily emails with instructions on what you need to do
4 videos plus an introductory video, 30 – 60 minutes long, where we do the rituals together
Imagine you are on the other side of this journey….
Your female ancestors are allies and you have wise women by your side, providing you with their guidance, wisdom and protection.
You are awake, alive, aligned and blessed in your true power – your pure feminine essence shines through.
You are no longer held back by childhood wounds and memories, you are free to create your own story.
Your relationships with your mother and grandmothers feel clarified.
You feel sovereign, aligned, alive and deeply grounded in the wisdom of your body and the earth – you KNOW you are valued.
Starting on 28 October 2023.
Your investment is only 111€.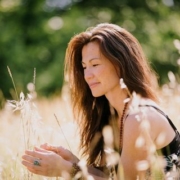 "Ruth is the embodiment of ageless wisdom and power. Her crystal-clear vision can cut through all that is unnecessary, confusing, limiting to who is in her presence, as a client or participant or in her Circles. She has such Mastery and you get the feeling that she desires nothing else than pure exquisite truth and presence in life. She is deeply rooted in the earth and this permeates all her work. It is a privilege to be in her guidance."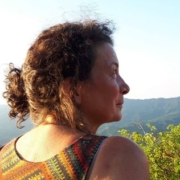 "I've known Ruth for over 10 years.
To me, she represents the strength of deep feminine wisdom. She enfolds women with the finest antennae of love, attentiveness and clarity. I can let myself fall unconditionally into her arms and open my whole soul. I know with Ruth that everything will be fine."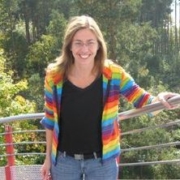 "A wonderful, sensitive, magical, wise alchemist, who offers every woman a protected space where she can meet her whole truth, learn to come to herself and to love herself, where she can find the way to freedom ♥️ and anyway, for me you are Mother Earth personally."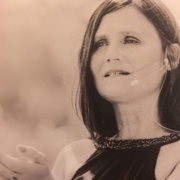 "The work with Ruth is groundbreaking for me. Calm, soft, empathetic and yet clear, she accompanies me in all the things that show up inside me. A magical companion towards joy, freedom and self-love. Thanks, Ruth."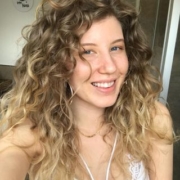 "A wise woman who loves to make a racket and light her fire, who can laugh mischievously and cheerfully about life and has a foundation and an anchor that is firmly anchored in the ground."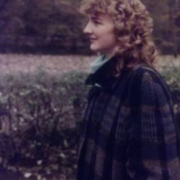 "Ruth embraces the women in the world with her goodness, verity, honesty and profound wisdom."