Learn How To Reclaim your Unique Female Voice
How is your relationship with your voice?
Are you able to speak with ease, allowing your words to flow effortlessly from your heart?
Or do you find when it's time to speak, your voice shakes, you can't find the right words, your throat goes dry, or you develop a frog in your throat?
Do you feel ignored or even invisible?
If you're struggling to communicate, you're not alone. Becoming overwhelmed with emotions when it's time to speak up is something we all struggle with. There are good reasons for this.
It's not easy to find out the reasons and get through them by yourself. Yet it's what we need to do if we want to be able to express what we came here for, to be able to have good relationships and lead in your career.
In compliance with the forthcoming book 'Unmute Your Soul', Ruth is offering a groundbreaking course for you to learn how to reclaim the voice of your soul and access your power.
In two days in an online course, you will find out how
your 'good girl' has been holding you back
your 'inner critic' has been putting you down and holding you there
your conditioning has been stopping you from expressing yourself as you would like to
fear has been numbing you and how you can let go of it
you can break through your comfort zones
you can practice effortlessly speaking from the depth of your soul
You will walk away understanding how to express yourself with the heart-centered power of your presence, whilst feeling grounded, vibrant, aligned, and in flow.
All for 295€
Are you ready?
This course is part of the Rise And Root Your Life program and can be taken separately.
Here's what others are saying about working with me
"Ruth is the embodiment of ageless wisdom and power. Her crystal-clear vision can cut through all that is unnecessary, confusing, limiting to who is in her presence, as a client or participant or in her Circles. She has such Mastery and you get the feeling that she desires nothing else than pure exquisite truth and presence in life. She is deeply rooted in the earth and this permeates all her work. It is a privilege to be in her guidance."
"The work with Ruth is groundbreaking for me. Calm, soft, empathetic and yet clear, she accompanies me in all the things that show up inside me. A magical companion towards joy, freedom and self-love. Thanks, Ruth."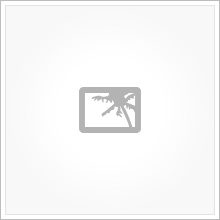 Click here to add your own text
Click here to add your own text
Click here to add your own text