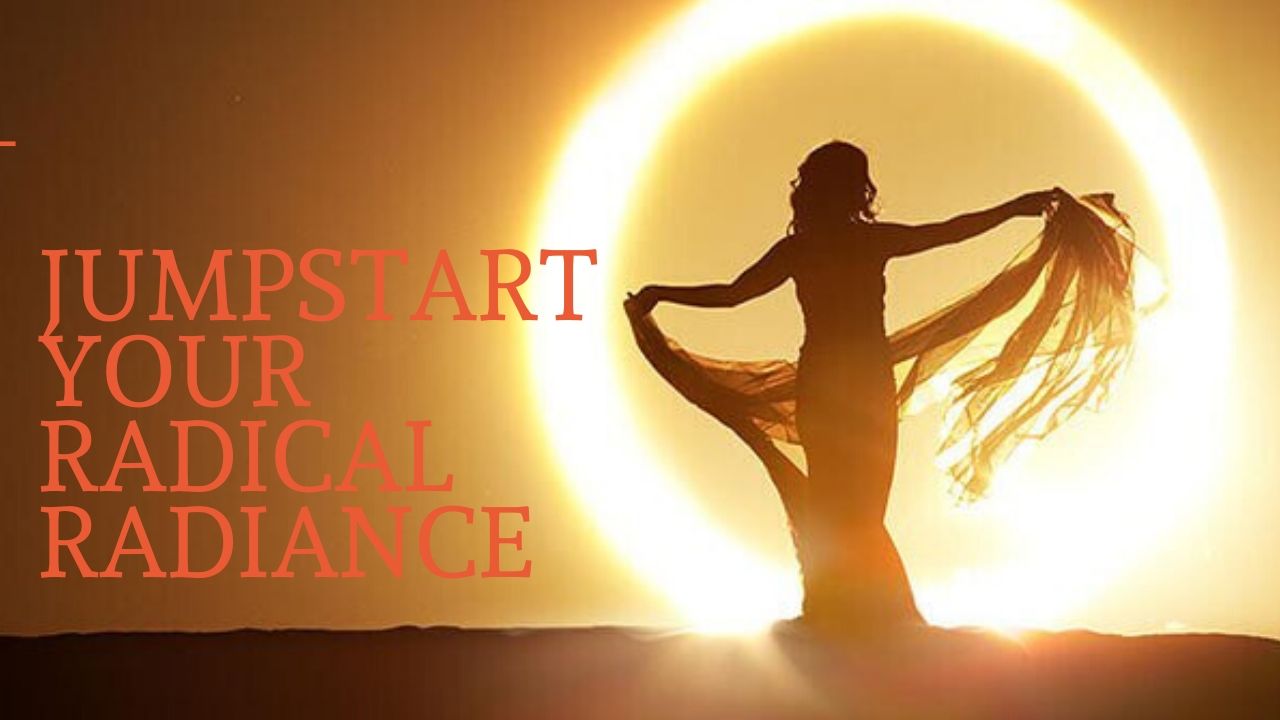 Jumpstart your Radical Radiance Course
Have you ever felt – with every cell of your being – that you can actually be much more radiant than you now feel and look?
Are you ready to unlock your power and reclaim your innate radiance?
Ready to break with old patterns?
Ready to embark on an adventure of body, mind and soul?
Ready to listen to the call of your heart?
I know you want one thing: To love yourself and allow your radiance to show from the inside and out. But how?
With this 4 week course you will invite the most powerful forces of freedom and radical radiance into your life! It is only with taking a look from the inside and rooting into your true essence, that you will transform and reprogram yourself for happiness. You do not need to suffer anymore. You are a goddess!
I have been working with thousands of women like you for 25 years, supporting them using the tools I have learnt and used on myself to dive into the cellular level to clear out obstacles. This is my passion. I see it as a gift, and I want you to shine and be rooted in your female essence, so that you can achieve your highest potential, and have pleasure and peace in your life.
I can support you in addressing the root issues of problems you have, be it of an emotional, mental, physical or spiritual aspect — our inner reality will always shape our outer experiences.
Instead of paying £397, pay only £197 this time
You can add to your experience with an alchemy session: course and session for only £397!

Sign up now, fill in the form below, I'll send you all the details.