Calling women with chronic illness:
If you are fed up with feeling ill, exhausted, frustrated, and want to know on a holistic level what it takes to set your self-healing power into action,
then I invite you to join me for a Radical Feminine Deep-Dive Self-Healing Journey.
Together we will courageously go inside and reestablish the integration between body, mind and spirit, creating opportunities for the return of wholeness.
Get READY to:
– invite and ignite accelerated purification and rapid reprogramming in your cells with inner alchemy
– release pent-up feelings you've been carrying around as old baggage for years
– make your body your best friend
– find the answers you're seeking within
Feel to Heal
Dive into the depths of your being to give your body some love
Deepen the awareness to your body
Connect and listen to what your body is trying to tell you
Mind Limitations
Unlock hidden patterns, stories and limiting beliefs in your life
Release and change your conversation
Allow a deepened sense of aliveness
The Good Girl
Discover what has unconsciously been holding you back from fully being you
Let go of keeping yourself small and invisible
Take back the power you once lost a long time ago
Reconnect
Remember the special sacredness of who you are
Stop feelings of disconnection, overwhelm and frustration
Become stronger inside and out
Forgiveness
Find release and peace inside your being
Cut the old energetic cords that are not doing you good
Come to terms with any mistakes or failures you may have made
5 x 90 minute group calls
with self-inquiry, exercises and release to promote self-healing
It is all within you.
The very thing you seek is beckoning you from within.
The door lies inside your cells.
Close your eyes, take a deep breath.
Can you feel it stirring?
This is the transformation you've been waiting for!
Start Date:
September 26 2023
HOT BONUS: A SOUL-READING WORTH 111€
available only until the end of Sept. 13 CET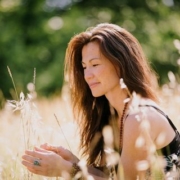 "Ruth is the embodiment of ageless wisdom and power. Her crystal-clear vision can cut through all that is unnecessary, confusing, limiting to who is in her presence, as a client or participant or in her Circles. She has such Mastery and you get the feeling that she desires nothing else than pure exquisite truth and presence in life. She is deeply rooted in the earth and this permeates all her work. It is a privilege to be in her guidance."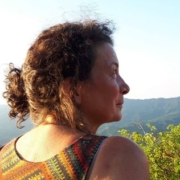 "I've known Ruth for over 10 years.
To me, she represents the strength of deep feminine wisdom. She enfolds women with the finest antennae of love, attentiveness and clarity. I can let myself fall unconditionally into her arms and open my whole soul. I know with Ruth that everything will be fine."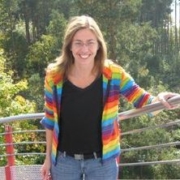 "A wonderful, sensitive, magical, wise alchemist, who offers every woman a protected space where she can meet her whole truth, learn to come to herself and to love herself, where she can find the way to freedom ♥️ and anyway, for me you are Mother Earth personally."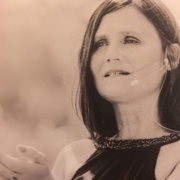 "The work with Ruth is groundbreaking for me. Calm, soft, empathetic and yet clear, she accompanies me in all the things that show up inside me. A magical companion towards joy, freedom and self-love. Thanks, Ruth."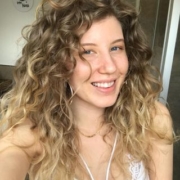 "A wise woman who loves to make a racket and light her fire, who can laugh mischievously and cheerfully about life and has a foundation and an anchor that is firmly anchored in the ground."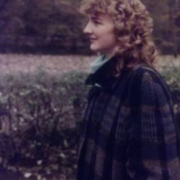 "Ruth embraces the women in the world with her goodness, verity, honesty and profound wisdom."
A personal note from Ruth
In the Radical Feminine Deep-Dive Self-Healing Course, you'll be guided alongside like-minded women who are standing for their hopes and dreams, as you stand for yours.
I'm excited to personally invite you to JOIN US… this may be a life-changing journey that you embark on. You'll be met at where you're at.
I've coached thousands of women over the last 27 years to gain their health and, through the process, get their lives back in alignment with who they are. I'm trained in cellular healing tools and I also work intuitively, tapping into the energy of my clients to find out exactly what is wrong and what can help. It would be my honor to support you on your journey.
You'll receive 5 LIVE trainings and learn a lot to empower your health and beyond. I hope you'll join us so we can do this together… the women's way.